Welcome To Our Men's Ministry
at Manteno Church of the Nazarene

Annoucement!!!
Date: June 10, 2000
What:"Father-Daughter Pancake Brunch
Time: TBA
Where: Family Life Center

Men's Prayer Breakfast - each Saturday Morning at 8:00 a.m. (meet at the church to pray then go to a local restaraunt for food and fellowship)

Promise Keepers plays a big roll for our Men's group at Manteno Church of the Nazarene. Each year we plan and promote the Promise Keepers organization. We have also been known to provide transportation to and from the events.




Men's Accountability Groups: Call the Church office if you are interested in becoming a part of a small group of men who meet for the purpose of: 1) Prayer 2) Bible Study 3) Accountability. The Small group atmosphere and relationships combined make this experience a worth while ministry.

CALL NOW! Church Phone: 468-8946. Ask to be hooked up with a group of men: Specify age, profession, married or single, and a day/night you would be availiable to meet....and we'll try to fit you with a similar group.
It's good to be accountable. Jesus had his twelve men. Take his advice, join or make a support group.

Manteno Church of the Nazarene Athletics!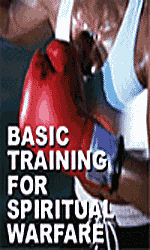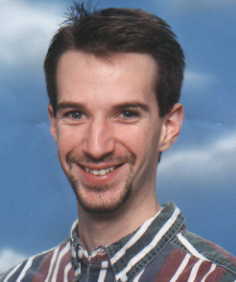 Athletic Director: Mr. Brian Polston

Men's Summer Golf League meets on Thursdays throughout the summer. Contact - Norris Lytle, Derek Ferris, John Savini, or Pastor Jack McCormick for more details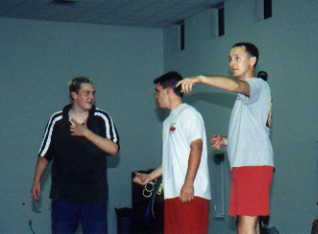 The Men's Ministry host Basketball Leagues twice a year/ along with the Teen Ministry and there are even a few ladies who join the league.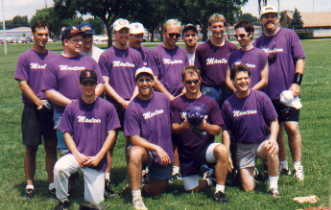 Each year our Men's Ministry host two different Summer Softball Teams: One team is more serious/yet fun. The other team is more fun/yet serious.

COME OUT AND JOIN THE TEAM!

Manteno Church of the Nazarene

P.O.Box 698

Manteno, IL. 60950

(815)468-8946