The Local Heiborn Youth Ministry Steering Committee Invites YOU!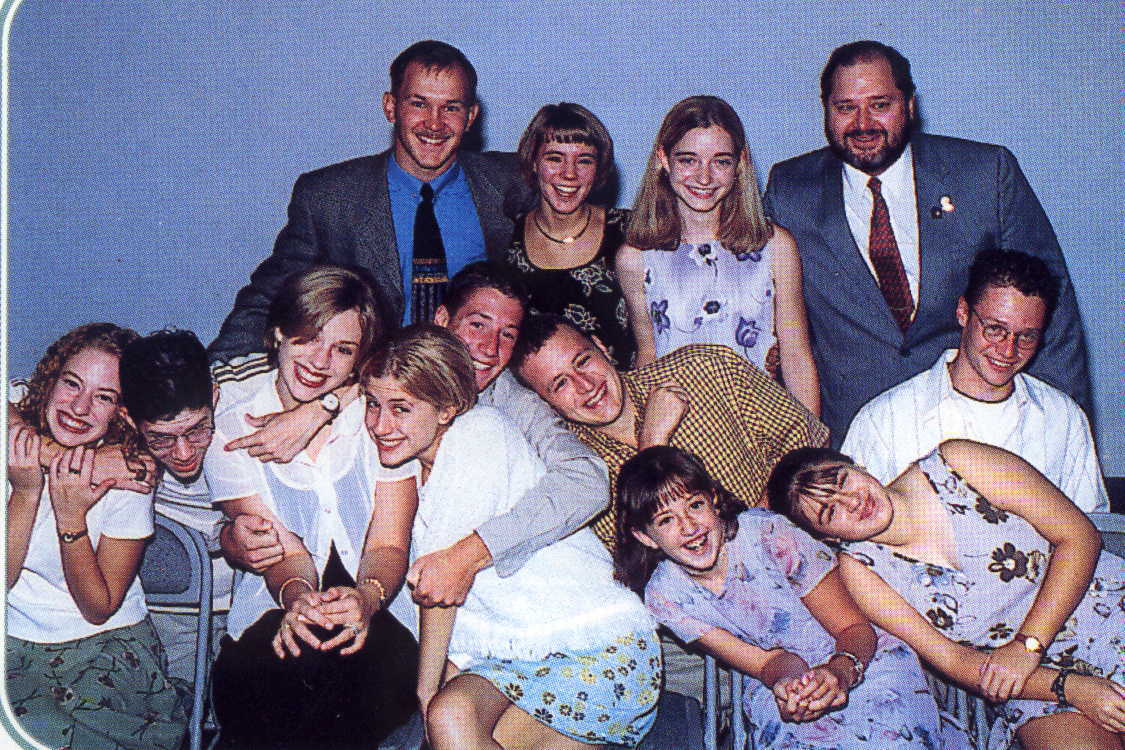 Come Visit Us!

Our Wednesday Youth Group Is Designed

Just For You!

See Schedule Below! Events
Month Day Speaker/Event
Youth Pastor, Scott Pittman Speaks: Title: ARE YOU ALIVE? TAKING YOUR SPIRITUAL PULSE
Friday April 12: Community Cross Walk with Lunch to follow in the Family Life Center
Wednesday April 18: Glenn Nixon Speacial Speaker- Alcohol Awarness
Friday April 20: All Youth Picture Scavenger Hunt - Meet in the Fellowship Hall 5:45 p.m.
Sunday April 22: Paco's Clues Children's Sermon
Wednesday April 25: Angela Craig RN/MSN and Jamie Deneau RN/MSN Special Guest Speakers- Alcohol Awarness- From the Medical Perspective
Wednesday May 2: Michael Matthews Special Speaker- Alcohol Awarness
Thursday May 3: National Day of Prayer- Services at 7:00 a.m. and 7:00 p.m. (Sunday Morning Praise Team to Lead Worship)
Sunday May 6: Small Group Leaders Lunch and Training- Family Life Center (12 Noon)
Wednesday May 16 Manteno High School Baccalarette
Tuesday May 8,15, 22, 29 C.L.A.S.S. 101 "WELCOME TO CHURCH MEMBERSHIP
Wednesday May 30: Annual Pine Wood Derby. Cost $5 (must register with Caravans) Prizes to be awarded! For ALL AGES!
Saturday June 2: District NYI Convention 4:30-8:00 at O.N.U.
Sunday June 24: Pastor Todd Preaching in both A.M. Services
Sunday June 24 p.m. Sunday School Movie Night in Worship Center
Sunday July 1: Combined A.M. Services at 10:30 with All Church Pitch-in Lunch to follow
Wednesday July 4: NO YOUTH GROUP- Independance Day
Mon-Friday July 9-13
Jr. High Camp at Aroma Park
Mon-Friday July 30-August 3
Sr. High Camp at Aroma Park
Sunday August 5: The Brickyard 400 at Indianapolis Motor Speedway
Monday-Friday August 6-10
Student Leaders Training Retreat
Friday-Saturday August 10-11:
Annual Camping & Canoe Trip
Wednesday September 18:
See and Saw You at the Pole 2001
Friday-Sunday September 28-30:
Youth Sponsors Retreat to Grove City Ohio
TIME TO GROW CONFERENCE
Thursday-Saturday December 27-29:
Annual Sr. High Ski Spectacular
Manteno Church of the Nazarene

P.O.Box 698

Manteno, IL. 60950

(815)468-8946